Enercoop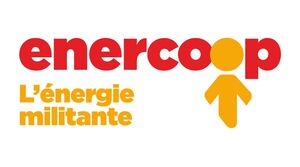 Launched in 2005 by French ecological and ethical business organizations, Enercoop is a 100% cooperative green energy supplier. Based on the cooperative model, Enercoop is able to gather among its members producers and consumers of green electricity as well as key partners; all willing to work together to promote renewable energy and rational energy use. In 2015, the cooperative has a total of 15000 members, and 22000 consumers. In addition to selling green electricity, one of the main objectives of Enercoop is to decentralize energy production so as to give every citizen the opportunity to get involved in the energy transition.
By supporting the emergence of new local REScoops since 2009, Enercoop is fostering a network of cooperatives within which every citizen can invest and participate. Enercoop started with the creation of one cooperative but has now become a network of 9 local cooperatives that allow citizens to reconnect with the challenges of the energy transition on a regional level. Rooted in the movement of social and solidarity-based
economics, Enercoop is also committed to ensure the financial transparency of its activities and to redistribute its financial profit into new RES projects.
The mission statement of Enercoop is to promote renewable energy by organizing and supporting cooperative investment in new means of production.
www.enercoop.fr
Involved in projects: