Som energia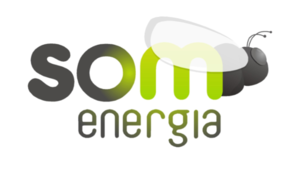 Som Energia literally means "We are energy in Catalan language and is the first renewable energy cooperative in Spain. The cooperative was founded by 150 citizens in 2010. In a little more than seven years this number has grown to the 47.000 people. Most private citizens cannot afford to realize wind, hydro or solar projects. Som Energia offers the possibility to act together in supporting the concept of renewable energy supply drawn from regional sources. The non-profit organization started out with purchasing local green energy from existing sources, so members can buy affordable electricity.
Meanwhile, Som Energia has built its own solar power installations and pursues new renewable production projects. The first citizen-owned 500 kW biogas plant in Spain has been recently inaugurated. The goal is to produce enough electricity to meet 100% of the members' consumption. Consumers of power supplied by Som Energia are not only customers but also co-owners of the cooperative and can vote on decisions how to take it forward. In addition, they can invest directly in the development of renewable energy.
Som Energia combines in an exemplary way the cooperative idea, citizens' commitment and local energy generation from renewable sources. It offers every citizen the chance to participate in the move to renewable energy supply in Spain, expressing a growing grassroots demand.
Som Energia members can participate and have access to renewable energy. They can invest directly in renewable projects to develop a sustainable economy. Up to date, the amount of 3.500.000 € has been invested more than 1000 members (out of 4000 members we had at that time). Over the last two years, we have not been able to develop any new projects as the Spanish government blocked all FITs for new projects and retroactively changed FITs for existing projects. We are close thought, via a new financing system called Generation kWh, to start setting up new projects against market price.
Involved in projects: