Mutual for Energy Communities
REScoop.eu, Ecopower, Courant d'Air, Enercoop, Energy4All and Som Energia founded REScoop MECISE SCE, a European Mutual for Energy Communities Investing in a Sustainable Europe. The mutual facilitates renewable energy cooperatives in financing their projects with less risk for individual cooperatives.
By pooling funds from cooperatives, local authorities and even private investors from across Europe, the mutual can provide temporary equity to help energy communities finance their projects, thus giving them time to raise equity locally.
Moreover, the Mutual can act as a mediator to buy commercial projects from traditional investors and open them for local communities and citizens to invest. Once the project is up and running, aggregated funds from local citizens can replace the Mutual. REScoop MECISE retains its revolving character and ensures that the project directly benefits the local communities.
REScoop MECISE also supports the aggregation of small community energy projects and assist them in accessing financing tools typically reserved for larger projects. Upscaling projects to over €25 million makes them eligible to soft loans from the European Investment Bank or other institutional investors. Big projects produce more economies of scale, and increase negotiating and purchasing power.

REScoop MECISE fosters collaborations and solidarity between energy cooperatives and local authorities, particularly by helping the latter overcome the challenges they face. By aggregating renewable energy, energy efficiency and urban transport projects at the local level, municipalities and REScoops could for instance reach the €30 million threshold that is required to apply to the European Local Energy Assistance (ELENA) and get grants for those projects.
---
Generation KwH

Before the change in governments in Spain in 2018, renewable energies were going through a rough time. The acting government had decided to stop all support for renewable energy generation – a dubious decision at a time when the impacts of climate change all over Europe are calling for more, not less clean energies.

Som Energia - a REScoop from Spain - decided to take matters in its own hands. They raised EUR 3,5 million to invest in solar energy projects. How? Through 'Generation kWh', members of the cooperative were invited to provide a long-term zero-interest loan of €100 minimum each. Som Energia guarantees that the investment will be paid back in 25 years. In the meantime, the investors pay electricity at cost price for the duration of the loan. A win for everyone! After the first successful investment through this model in 2016, Som Energia used the approach to finance other sustainable energy projects.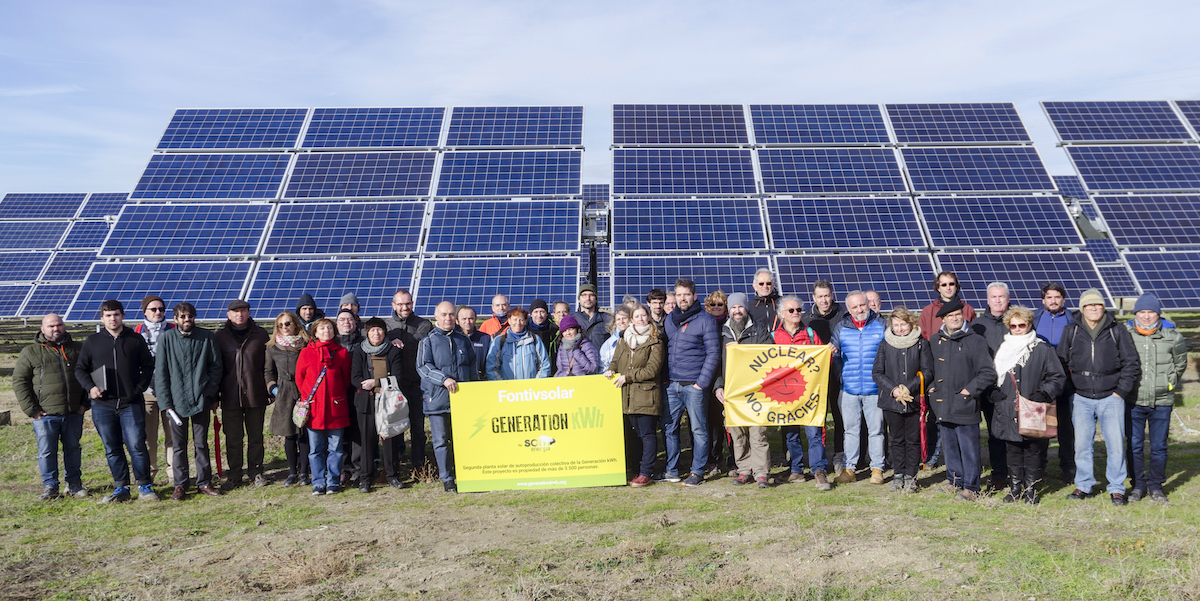 ---